Following the 14- and 16-inch MacBook Pro's recent hardware refresh that added the M2 Pro and ‌M2‌ Max chips, what exactly do the latest machines bring to the table and is it worth upgrading from the previous generation?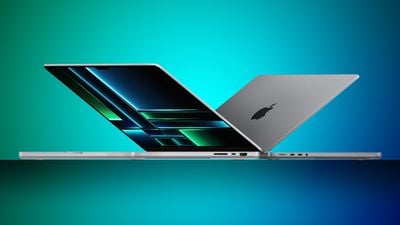 The current 14-inch model starts at $1,999 and the 16-inch model starts at $2,499. Upon the launch of the latest models, the 2021 MacBook Pros were discontinued and are no longer available from Apple's main storefront. Units of these slightly older machines are likely to still be available via Apple's refurbished store and third-party retailers for significantly reduced prices. Buying a 2021 model second-hand is also an option.
First-time MacBook Pro‌ customers or those upgrading from a much older device may be wondering whether it is worth buying a 2021 model, so it will be important to weigh up exactly what was added with the latest version. Likewise, existing users of the 2021 MacBook Pro may be wondering if it is worth upgrading to the latest model or sticking with their current device.
See the detailed breakdown below for each new feature, change, and improvement that was added with each ‌high-end Apple silicon MacBook Pro compared to its direct predecessor:
With only a minor update in 2023, the 2021 14- and 16-inch MacBook Pro models are still a very good option if you can get them for a sufficiently low price. It is only worth paying more to get the latest model if you want a future-proof device to keep for the long term, where slightly better performance, battery life, and specifications like Wi‑Fi 6E, Bluetooth 5.3, and HDMI 2.1 are likely to be more beneficial through successive software updates and as connectivity needs with other devices evolve. Even then, it is difficult to recommend buying a 2023 MacBook Pro at full price over an equivalent, heavily discounted 2021 model.
If you already have a 2021 14- or 16-inch MacBook Pro, it is unlikely that upgrading to a 2023 model will be worthwhile. The latest model's improved performance, additional hour of battery life, and improved connectivity specifications are unlikely to make a meaningful difference to most users. Only professionals who require absolute peak performance with the ‌M2‌ Max chip, a 96GB memory option, or an HDMI 2.1 port to connect to 8K or 240Hz external displays will see substantial benefits. It is also worth noting that in many countries outside the United States, the ‌2023 MacBook Pro‌ models come with a hefty price hike – meaning that it will also likely be more economical to stick with 2021 model you already have.

A selection of quick iOS tips that will make you a lot more time-efficient in the long run.
50 features and changes you might have missed in macOS Ventura.
Apple on December 13 released iOS 16.2, delivering the new Freeform app, Apple Music Sing, Advanced Data Protection, and more.
Discover more things your Apple Watch can do since the latest software update.
M2 Pro and M2 Max chip options, faster Wi-Fi 6E, HDMI with support for up to 8K displays, and up to 96 GB of memory.
M2 and M2 Pro Mac mini models with Wi-Fi 6E, up to four Thunderbolt 4 ports and up to 32 GB of memory.
Apple's most powerful Mac will finally shift to Apple silicon.
Apple is working on a redesigned version of the larger-screened iMac that could bring back the "iMac Pro" name.
4 hours ago by Sami Fathi
17 hours ago by Eric Slivka
1 day ago by Hartley Charlton
1 day ago by Tim Hardwick
2 days ago by Hartley Charlton
 
MacRumors attracts a broad audience of both consumers and professionals interested in the latest technologies and products. We also boast an active community focused on purchasing decisions and technical aspects of the iPhone, iPod, iPad, and Mac platforms.